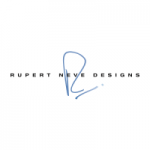 Số lượng hạn chế
Vận chuyển ngày mai nếu đặt hàng trong 19 giờ và 5 phút!
The first 500 series module designed by Rupert Neve, the Portico 517, brings fantastic sound quality and tone shaping capability to your 500 series rack.
Thông tin thêm

| | |
| --- | --- |
| Số Lượng Kênh | 1 |
| Số Lượng Khe Cắm | 1 |
| Loại | Bán Dẫn |
We found other products you might like!
OVERVIEW
The 517 from Rupert Neve is a 500 Series module based on the company's Portico 5017 Mobile Pre, and provides a transformer-coupled microphone preamp, opto-coupler compressor and DI input. As with the original, the unit includes Vari-Phase, Silk processing, and DI/microphone blending capabilities. The microphone preamp includes 66dB of gain and also incorporates a polarity-reverse switch and phantom power. The separate instrument amplifier includes 30dB of gain, a ground-lift switch, variable phase, and an instrument Thru connection.

As a single-channel device for instruments, the 517 can be used to phase align, combine and compress direct and amplified signals by using the Hi-Z input for an instrument's direct signal, and the microphone preamp for the speaker cabinet signal. A Blend control can mix the direct and amplified signals to achieve the desired tonal blend between the sources, and the Vari-Phase is used to minimize or extenuate phase cancellations between the two signals. This technique could also be used to create a single, mixed output of a guitar and vocals.

The opto-coupler compressor is based around a LDR (Light Dependent Resister) design that has been simplified to a single threshold control with auto make up gain. The compressor is set to a fixed 2:1 ratio with fixed attack and release. To set the compressor, dial the threshold control down until the desired amount of compression is achieved. An LED light indicates when the compressor is active.
Single-channel, transformer-coupled microphone preamp, compressor and DI circuitry housed in a 500 Series module
66dB of microphone preamp gain
30dB of instrument gain via balanced or unbalanced Hi-Z input
Silk feature provides an option to enhance sound quality with a vintage "feel" by reducing negative feedback and adjusting the frequency spectrum to provide a "sweet" and musical performance
Opto-coupler compressor with a single threshold level control - when signals exceed the "threshold" level, the gain is reduced at a controlled 2:1 ratio, with fixed attack and release time constants
Blend control can be used to balance the microphone signal and the instrument input to deliver a single combined output
Vari-Phase control can adjust phase incrementally, useful any time two signals derived from the same source are combined
Switchable phantom power and polarity reverse
Indicators denote signal presence and clipping on both the DI and microphone signals, as well as compressor activation
Number of Channels
Single
Inputs
1 x XLR (on chassis)
1 x 1/4" TRS Instrument (on module)
Outputs
1 x XLR (on chassis)
1 x 1/4" TRS Passive Thru (on module)
Maximum Output
+23 dBu, 20 Hz to 40 kHz
Frequency Response
10 Hz to 160 kHz, -0.2/-3.0 dB main output, no load
Noise
Measured at main output, 22Hz to 22kHz unweighted, 150Ω termination
>-100 dBu, gain at unity
>-62 dBu, gain @ 66 dB
EIN: > -128 dBu
Noise Factor: 1.5dB
Gain Range
Microphone: 66 dB in 6 dB steps
Instrument: 30 dB
THD + N
Main Output: >0.001%, @ 1 kHz, +20 dBu output
Main Output: >0.002%, @ 20 Hz, +20 dBu output
Silk Engaged: > 0.2% second harmonic
Crosstalk
>-90 dB @ 15 kHz, channel to channel
Phantom Power
+48VDC, +/-1%
Power Requirements
From chassis
Dimensions
Single rack space 500 Series module
Packaging Info
Package Weight
2.15 lb
Box Dimensions (LxWxH)
10.1 x 7.8 x 3.1"