Lauten Audio LA-220 Condenser Microphone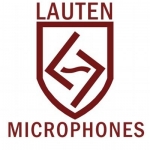 Còn hàng
Vận chuyển hôm nay nếu đặt hàng trong 9 giờ và 51 phút!
The black Lauten Audio LA-220 FET Studio Condenser Microphone is a professional and versatile microphone for studio vocal and instrument recording.
Thông tin thêm

| | |
| --- | --- |
| Ngõ Kết Nối | XLR |
| Kích Thước Màng Dung | Lớn ( Trên 19mm) |
| Giới Hạn Áp Lực Âm Thanh | 120dB đến 130dB |
| Loại Microphone | Condenser |
| Mono/Stereo | Mono |
| Búp Hướng | Hình Tim |
We found other products you might like!

The Series Black LA-220 large diaphragm FET studio condenser microphone by Lauten Audio is a professional and versatile microphone for studio vocal and instrument recording. At its core the LA-220 features a U.S. made ultra-low-noise JFET amplifier, a 1″ pressure gradient true-condenser capsule with cardioid polar pattern, independent 120 Hz low-cut and 12 kHz high-cut filters, and a transformer balanced output. The low-cut filter helps reduce boomy lows or low-end room rumble; the high-cut filter helps to tame bright rooms and sources. These features help you to achieve excellent recordings regardless of your skill level.
YOU ARE READY FOR THIS
Get ready to enter the world of professional studio microphones. It's time for you to let the Series Black LA-220 lead the way into that professional tone you've been looking for. Designed for the budding the recordist, the LA-220 is the best entry into professional quality recordings with a professional studio microphone. We've made it easy to use and affordable for anyone to get serious about their sound.
INDEPENDENT FILTERS CLEAN YOUR TONE
The high and low cut filters make solving common problems in home, basement or bedroom recording environments easy. The LA-220 features two independent filters located on the microphone and easy to engage via switches located on the front. If the room or source is boomy, or you have low-end rumble from outside sources like road noise, furnace, air conditioner etc., turn on the low-cut filter and eliminate the problem. Want to get away from the "harsh" tone you hear about? Then use the high-cut to roll-off above 12k and tame your source. What's even cooler is you can use both filters at the same time making this microphone extremely versatile and your solution to problems before the recording hits your hard drive.
INCREDIBLE PRICE PERFORMANCE RATIO
Inside the LA-320 is a 1 inch pressure gradient true-condenser capsule and dual-triode vacuum tube inspired by those used in classic German microphones. Don't be fooled by the affordability, the LA-320 features high quality components often found in much more expensive microphones. We have used our years of experience to create the best performance for the price of any large diaphragm vacuum tube microphone. Any budding engineer is sure to be pleased with the microphone.
FULLY EQUIPPED AND READY FOR RECORDING
The LA-320 comes fully equipped to get you recording with great results fast. Each microphone includes a classic inspired spider shock mount to isolate the microphone from vibrations, a quality 5-pin tube microphone cable, custom, stable, dedicated power supply with a selectable mains voltage for use in all countries (100, 115v, 230v etc.), and a durable hard case to keep your microphone safe and clean when not in use.
Professional level vocal and instrument condenser microphone
Ideal for creating vibrant modern vocals
High-cut filter tames bright sources
Low-cut filter removes room rumble and muddiness
Ultra-low-noise USA JFET amplifier for superior solid-state sound
1" capsule reminiscent of classic German mics
Vintage inspired transformer balanced output
Type: 1 inch dual large diaphragm pressure gradient transducer microphone.
Polar Patterns: Cardioid
Circuit: JFET transistor with transformer balanced output
Frequency Range: 20Hz-20KHz
Dynamic Range: 120dB minimum
Impedance: < 200 ohms
Max. SPL: 0.5%[email protected]: 130dB
Self-noise Level: <15dB-A
Sensitivity: 16mV/Pa -40dB (0 dB=1V/Pa 1kHz)
Special Features: Selectable, independent 120Hz low-cut & 12 kHz high-cut filters
Connector: 3-pin XLR
Power Requirement: +48v Phantom power